Spinal decompression is an effective treatment for herniated or bulging discs
What Is Spinal Decompression?
Spinal decompression or decompression therapy is a newer treatment for herniated and bulging discs in the back or neck.   As people age, it's natural for the shock absorbers (intervertebral discs) in our back and neck to degenerate (lose their effectiveness).  Many adults will suffer from a herniated disc (rupture) or a bulging disc (protruding outward) at some point in their life.
This treatment aims at reversing this process by gently creating a vacuum within the joint to restore the disc to it's normal shape & correct location.
Same-day appointments are available for your convenience
If you are suffering from a slipped, bulging, or herniated disc, please call American Chiropractic Center at (616) 453-4437 and schedule your spinal decompression treatment today.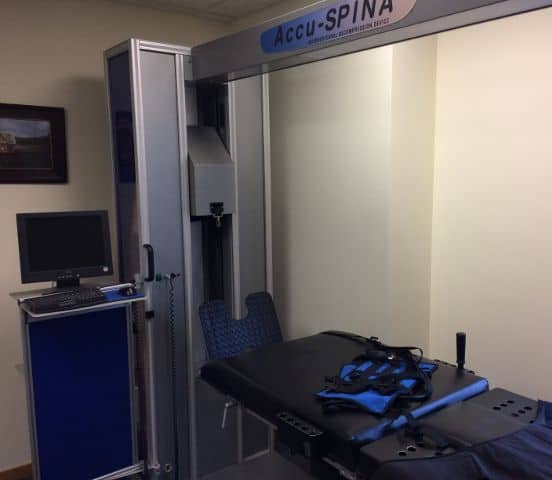 738 32nd Street Southeast

Phone Number
(616) 453-4437